One of the most crucial components of any nation's economic and social development has been the agricultural sector. Compared to other industries, the agriculture sector has not yet seen a "boom" in the present millennium.  With a population of over 7 billion people, the world is barely meeting its nutritional needs. Further, our existing food supply may no longer be adequate given the exponential expansion in population expected over the next twenty-five to thirty years. In order for the world to survive, it is anticipated that we will need to raise our food supply by at least 70%.
Due to the limited supply of land, labor, materials, and capital as well as the requirement to increase farm output, these resources are becoming increasingly scarce. The automation of the agriculture industry utilizing artificial intelligence (AI), the Internet of Things (IoT), and expert systems, despite limited human judgement, error, and interference, is expected to gain popularity in the near future. To do this, we must use robotics and autonomous systems, two essential elements of automation.
One of the goals of smart agriculture is to push automation, boost productivity, and enhance environmental sustainability.
BT IoT Agriculture Automation Project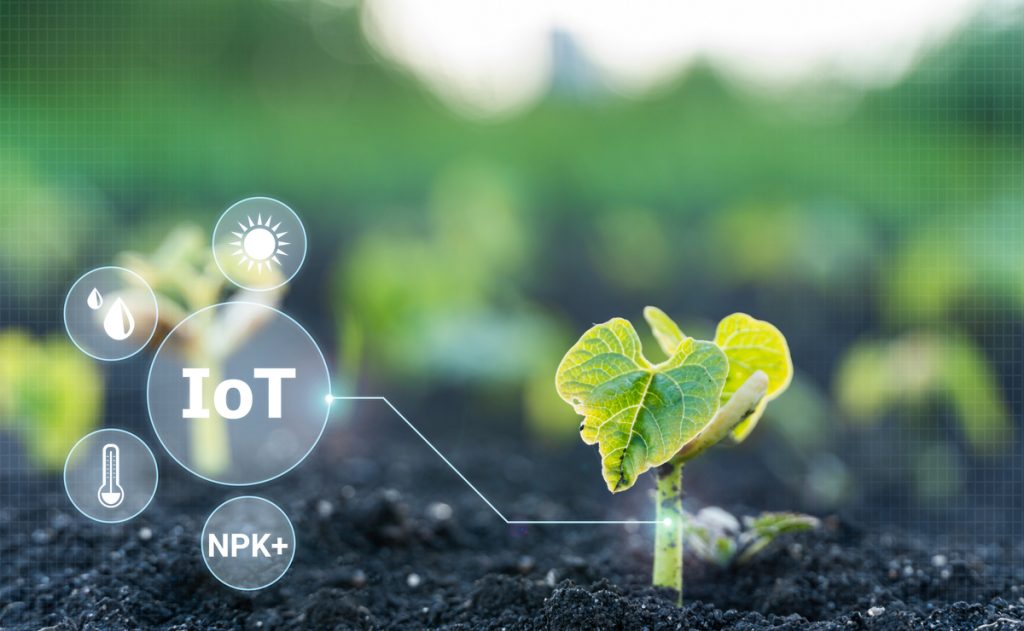 Robot Highways, an agricultural project supported by BT, has successfully deployed a robotics platform and management system, allowing a fleet of robots to assist in automating the farming process. BT has revealed it has created a robotics platform and management system as part of the Innovate UK-funded Robot Highways project, over a year after opening a robotics research lab at its famed Martlesham Heath research and development center.
The project intends to demonstrate how a fleet of robots with different jobs may interact and work together to produce a stable and extremely effective supply chain operation. Robotics products from BT that are fueled only by renewable energy sources are sustainable and friendly to the environment. They are made to perform more physically demanding tasks including picking and packing fruit, keeping an eye on and treating crops for disease, and other labor-intensive tasks. For the purpose of providing the infrastructure necessary for these IoT services to function, BT has created and tested edge and cloud architecture.
BT and its partners have presented a vision of the future of soft fruit farming in which robotics, powered solely by renewable energy sources, will help farmers by performing vital, labor-intensive, physical farm processes. In addition to treating crops to lower prevalent pests and diseases, these tasks involve selecting and packing fruit. The research consortium claimed that by fusing robotics and IoT, it has demonstrated how important agricultural processes may be optimised through improved forecasting accuracy, increased farm output, decreased farm labour, reduced fruit waste, and decreased use of fungicides.
IoT Applications In Agriculture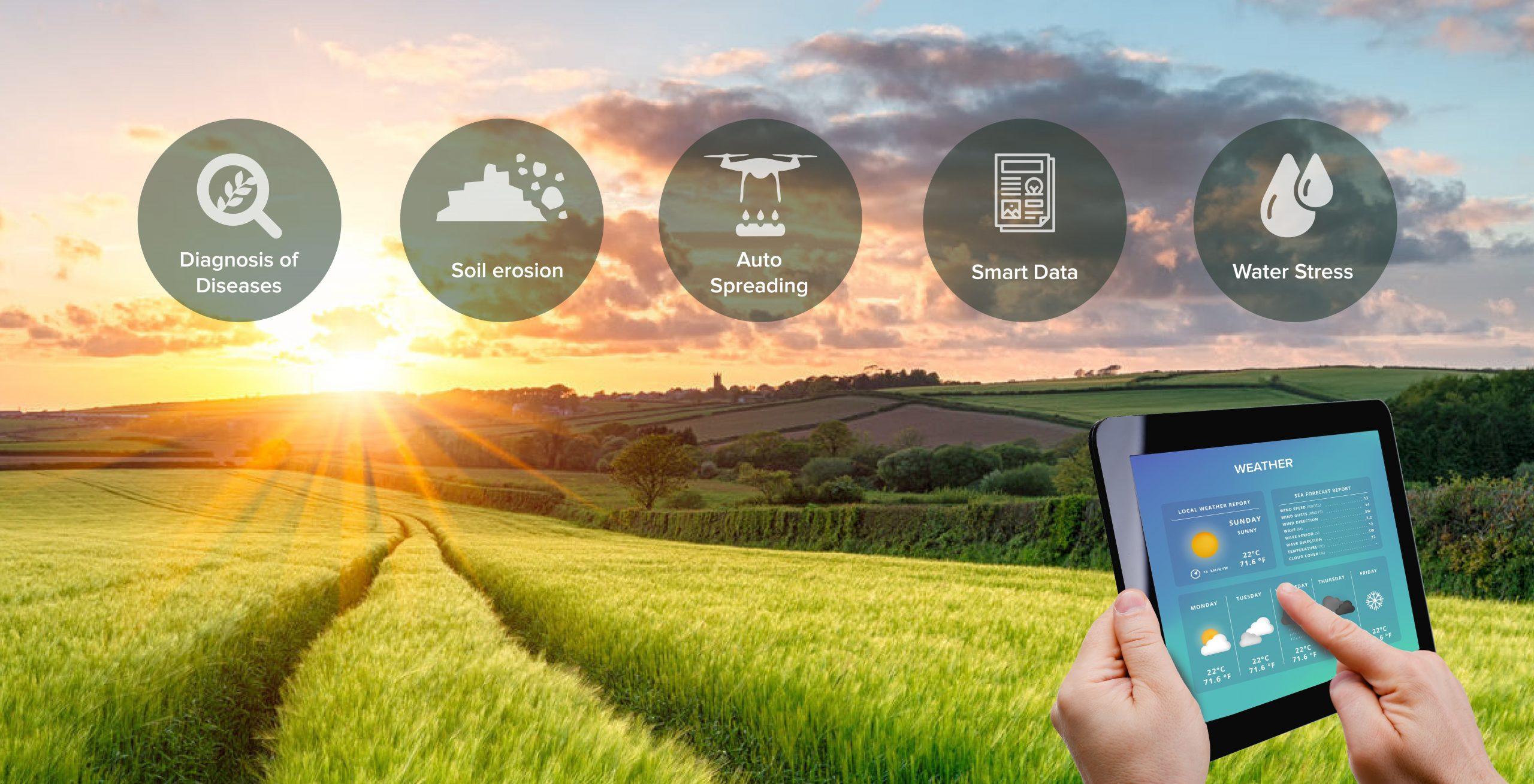 Smart wearables, networked devices, automated machines, and autonomous autos are all products of IoT technology. However, the IoT has had the most influence on agriculture. The late 20th century saw the introduction of mechanical advancements like tractors and harvesters into agriculture operations all across the world. And because of the consistently rising demand for food, the agriculture industry largely depends on fresh ideas.
The Internet of Things has provided enormous benefits, including effective water usage, input optimization, and many others, in light of the dependence of modern agricultural trends on agriculture. The significant advantages, which have recently changed agriculture, were what made a difference.
By continuously monitoring the field, IoT-based smart farming enhances the overall agricultural system. The Internet of Things in Agriculture has reduced the lavish use of resources like water and electricity and has saved farmers' time by utilizing sensors and connection. It provides a crystal clear real-time observation while controlling numerous parameters like humidity, temperature, soil, etc.
Let's talk about some real-time applications of IoT and AI in agricultural world.
Climate Conditions
Crop output is significantly influenced by the climate. Varied crops require different climate conditions to grow, and any lack of understanding about climate seriously impairs crop output in terms of both quantity and quality. The farmers can now access real-time weather information thanks to IoT technology. You can learn about the current weather conditions thanks to IoT technologies. The agricultural fields have sensors installed both inside and outside of them. They gather environmental information that is utilized to choose the best crops for the specific climatic circumstances.
There are a large number of sensors available to detect each of these factors and adjust them to meet your needs for smart farming. These sensors keep tabs on the crops' health as well as the local weather. A warning is sent if any unfavorable weather is discovered. What is eliminated is the requirement for personal presence during unfavorable weather conditions, which ultimately boosts productivity and enables farmers to gain greater agricultural benefits.
Remote Sensing
Smart remote sensing uses sensors installed along farms, like weather stations, to collect data that is then handed on to advanced analytics for study. Farmers can monitor their crops using analytical dashboards, and they can act based on the conclusions reached.
Any divergence that the sensors detect is evaluated, and the farmer is notified. Remote sensing therefore helps to stop the spread of illness and to monitor the development of crops. Additionally, sensors aid in determining the soil's ability to hold nutrients. The examination of soil quality helps to determine the nutrient value and dry areas of farms, soil drainage capacity or acidity, which lets to alter the amount of water necessary for irrigation and the choice of an advantageous method of cultivation.
Agricultural Drones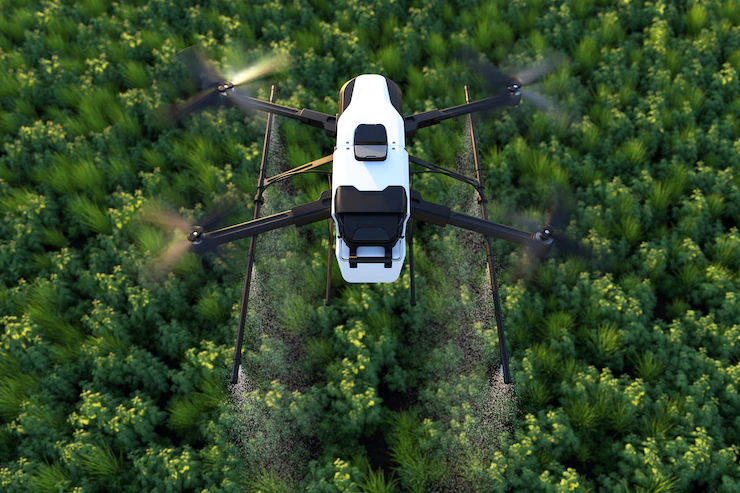 In the agriculture sector, drone technology is a new trend for crop mapping, field analysis, crop monitoring, and irrigation. In the early 2000s, the first agricultural drones were manufactured. Drone technology has transformed the agriculture sector by giving it a high rise and a makeover with adequate strategy and planning based on real-time data. Drones equipped with thermal or multispectral sensors can locate the locations that need irrigation adjustments. Sensors determine the vegetation index once the crops have begun to grow and show their state of health. Eventually, the environmental impact was lessened by intelligent drones. The outcomes have been such that there has been a significant decrease in the amount of chemical entering groundwater.
In agriculture, the two types of drones—ground-based and aerial-based drones—are utilized for a variety of tasks, including crop health evaluation, crop monitoring, pesticide application, irrigation, planting, and field analysis. While in the air, these drones take multispectral, thermal, and visual images.
Drones come with high-resolution camera system installed within them which helps our farmer to get detailed information regarding health and growth of crop. It also enables the farmers to detect any problem which otherwise wouldn't possible without them.
Livestock Monitoring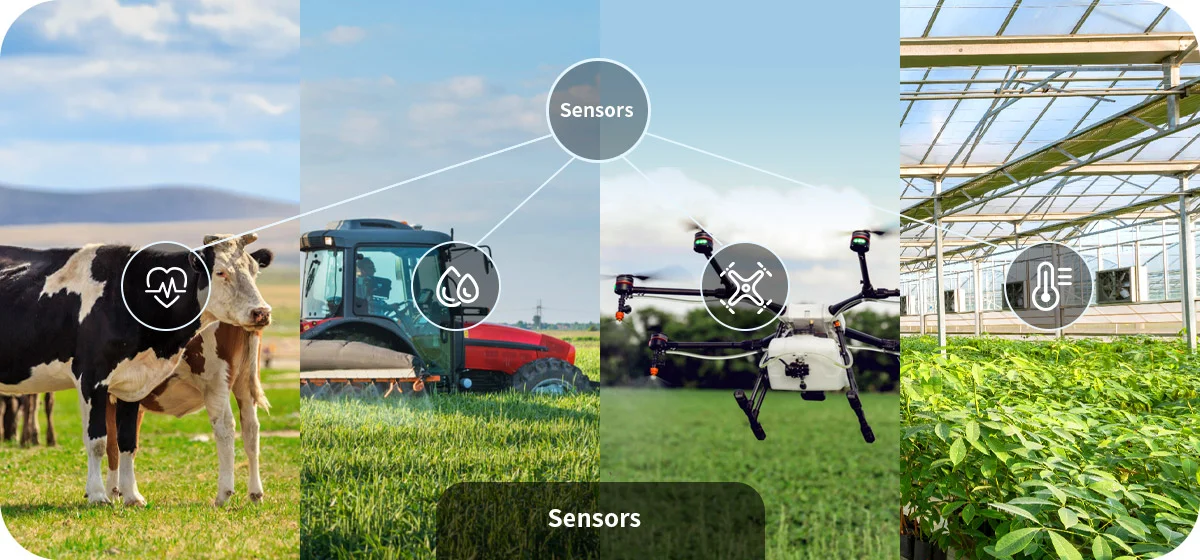 IoT-enabled devices are used for livestock management, also known as livestock monitoring or precision livestock farming, to track and monitor the health of animals, most frequently cattle. Traditional livestock monitoring techniques entail checking each animal for sickness or injury symptoms. This approach is both expensive and incredibly unreliable. Solutions for managing livestock that are IoT-enabled remove uncertainty regarding herd health. Battery-powered sensors that are worn on an animal's collar or tag track the animal's location, temperature, blood pressure, and heart rate and wirelessly transmit the information to farming equipment in almost real-time.
This enables farmers to check on the wellbeing and whereabouts of each individual animal in their herd from any location and to get notifications if anything deviates from the usual range. They are able to identify which livestock is afflicted and which is not without having to personally check the vital signs of every individual animal to determine whether an infection has spread.
In addition to monitoring health, livestock monitoring systems can also collect and store historical data on preferred grazing locations using GPS tracking or monitor temperature to pinpoint the height of mating season.
Precision Farming
One of the most well-known IoT applications in the agricultural industry is precision farming, which is used by numerous organizations across the globe. One illustration is CropMetrics. It is a precision agricultural business that specializes in cutting-edge agronomic approaches. Additionally, it is an expert in the control of precise irrigation.
Environmental monitoring systems assist in gathering the quick, precise, and consistent measurements needed for precision agriculture, hence promoting the development of automation in the agricultural sector. Using GPS, soil scanning, and IoT technology, precision agriculture can precisely measure field fluctuations. The first stage in grid soil sampling is to divide the field into a grid of little, equal cells. Technology-enabled precision agriculture delivers accurate information and data throughout the whole crop cycle, allowing farmers to maximize yields by managing every aspect of crop cultivation, including humidity levels, losses from pest infiltration, soil characteristics, and environmental factors.
Future of IoT in Agricultural Industry
Much more sophisticated sensors are being used in agriculture as a result of the introduction of industrial IoT. Through a cellular or satellite network, the sensors are currently linked to the cloud. It enables us to access the sensor data in real-time and effectively make decisions.
Agricultural productivity has increased at a lesser cost thanks to the Industrial IoT. IoT-powered smart solutions will become more prevalent in agriculture operations during the coming years. In fact, according to a few recent reports, the agriculture sector would have an IoT device installation growth rate of 20% CAGR. And by 2024, there will be 225 million connected agricultural devices, up from 13 million in 2014.
Final Verdict
Where IoT and AI have been rendering their miraculous services in other fields such as data structuring, and vehicle industry, it has been equally contributing in  agricultural sector. The Internet of Things is being applied to conventional farming operations in order to fulfil rising demand and reduce production losses. Robots, drones, remote sensors, and computer imaging are used in IoT in agriculture along with analytical tools that are constantly improving and machine learning to monitor crops, survey, and map fields, as well as to provide information to farmers for time- and money-saving farm management strategies.