The influence of ERP systems is clear given that the market for worldwide enterprise resource planning software is anticipated to reach $41.69 billion by the start of 2021. Even if that is a significant amount, folks who have never used the software could find it challenging to comprehend why ERP is crucial for their company.
It means having an automated ERP managing system helps businesses to flourish and accelerate at rapid rates. This is where ONE Technology Services makes its way toward the business world. Our ERP tool, De- Rouze, is one of our initiatives to help different businesses to have an autonomous system to make them self-sufficient regarding their inventory management. 
What is ERP System and Why is it Important? 
A form of software known as enterprise resource planning (ERP) is used by enterprises to manage routine business operations like accounting, purchasing, project management, risk management and compliance, and supply chain management. Enterprise performance management software, which aids in planning, budgeting, forecasting, and reporting an organization's financial results, is also a component of a full ERP suite. By coordinating the data flow between a company's business activities, ERP software creates a single source of truth and streamlines operations throughout the whole organization. The financials, supply chain, operations, business, reporting, manufacturing, and human resources functions of an organization can all be integrated into one platform.
If you are thinking about optimizing your ERP practices, it is very much important to get your hands on the best ERP tool. Our, De-Rouze, offers you the desired specification you might be finding in your ERP tool. 
What About De-Rouze? 
Being a product-specific company, ONE Technology Services is up with an ERP-based solution called De-Rouze. We have seen our clients striving for managing their ERP practices. Previously, when organizations weren't aware of automated tools for this, they use to do it manually, which comes with limitations and in-build errors. After understanding the need for a standardized ERP tool for the business, we decided to come up with a standardized ERP solution which will not only optimize inventory management but will also help business organization to cut short their expenditures. 
De-Rouze, a cloud-based system, offers a centralized view of crucial financial, operational, and business data that can be transformed into useful information and made accessible to stakeholders at all organizational levels. De Rouze is additionally available for any changes. Even though De Rouze offers numerous capabilities that are available out of the box and are fully adjustable, we offer custom De Rouze solutions to meet the unique business demands of our clients since OTS doesn't believe there is a one-solution-fits-all approach.
Isn't it wonderful that you have a tool that is autonomous and customizable? It is a definite win-win deal. 
What Does De-Rouze Offer?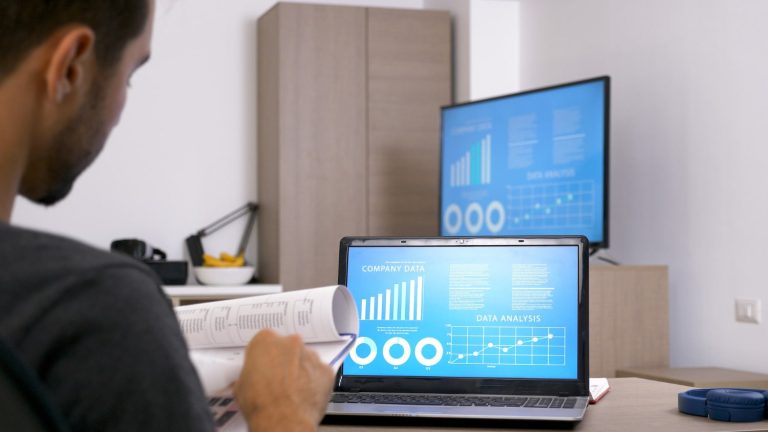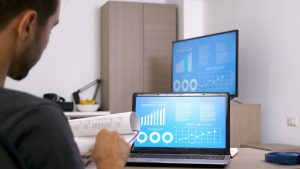 De-Rouze is a complete package itself. It helps out in the following ways: 
Inventory Management 
Monitoring and managing their rising inventory levels presents a significant challenge for expanding businesses. De-Rouze is an instrument for automated inventory control. It guarantees that you can precisely track your present inventory levels and discover the goods you require more of in a flash. With the aid of these tools, you can keep track of the inventory levels in various warehouses, the items that are being transported, and the products that are ready for sale on the shelves. The pick, pack, and ship process is greatly optimized thanks to the increased warehouse visibility, which takes away all of the uncertainty.
De-Rouze's Inventory management service carries on the following functions: 
Timely ordering/ purchasing

Prevention of reordering cost

Prevention of stock-out cost 

Manages stock holding 
Financial Management 
Users don't have to search across various systems looking for a certain piece of information thanks to De-Rouze. The central database makes it much simpler to access information. Additionally, by removing the requirement for users to receive multiple systems-specific training, this ERP system helps your business save money. As a result, less money is spent on training and less effort is put into the logistics. You only need to get in touch with one vendor, rather than scheduling several training sessions with several different vendors.
It implies that you can schedule your orders and arrange them per your needs using the ONE Technology Services provided by De-Rouze, which will not only prevent stock-outs but will also lower the cost of reorders. De-Rouze oversees the planning, budgeting, and execution aspects of all orders.
Client and Suppliers Management 
We understand that client is an asset to the company. It is the client and the suppliers that add to the value of any organization, If you are not taking care of them, you won't earn goodwill or brand position without their share. Offering goods and services with the needs of the consumer in mind is the best method to increase customer happiness. There are several ways that De-Rouze offers this. First, most enterprise resource planning (ERP) systems come with or can be easily connected with a customer relationship management (CRM) solution. Your CRM gets access to data from all corporate operations thanks to an ERP. 
De-Rouse helps business organization to earn ultimate customer satisfaction plus loyalty. This way you can also get a competitive advantage in the market. 
What Makes De-Rouze Different and Better From Other ERP Alternatives?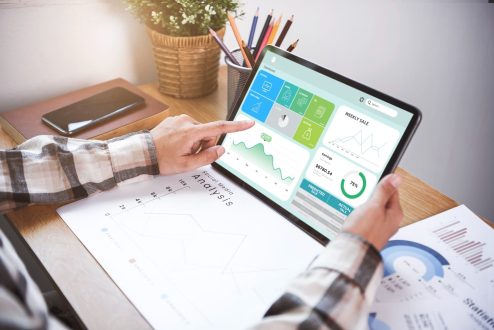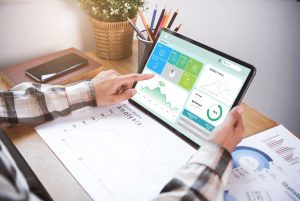 Flexible Payment Plans: By accepting payments via ACH, credit card, and debit card, De-Rouze's ERP Payment Gateway offers flexibility in terms of payment acceptance.
Free-installation:

yeah, you heard it right, unlike other ERP tools, De-Rouze offers free installation.  It means it is automated, customizable and budget friendly. 

Customizable: 

You can customize and add further features to your ERP system according to your organizational needs. 

Credit Management: We are aware of the fact that businesses do have credit purchases and sales. De-Rouze ERP system tackles all the credit transactions smoothly preventing delays.
Offers Notification Services: De-Rouze provides an ERP notice and approval system that enables the requester to submit their request without wasting time looking for the approver on the work floor or in the office, or waiting for an email that might never arrive.
Robust Security: Unlike other ERP automated tools, De-Rouze ensures security and maintains the confidentiality of information.
Robust Invoicing: Robust invoicing is another feature of De-Rouze which makes It outstanding among other automated ERP systems. From the time a supplier invoice is received until it has been posted in the ERP system and is prepared for payment, it is handled during invoice processing.
Free Trial 
ONE Technology Services is offering a free trial to its users on the initial purchase without any installation cost for three months. Isn't it great? In addition to this, our organization after three months will only be charging any other cost except the nominal maintenance fees. Don't waste your time buy it immediately and manage your ERP practices ASAP.