With the help of Google's Project Starline, holographic, lifelike representations of your friends, family, and coworkers will be accessible through 3D video call booths. It's been ten years since Coachella's stage was blessed by a hologram Tupac. Despite the hoopla, the technology hasn't yet found many successful uses outside of these kinds of performance gimmicks. The application includes the enormous twerking hologram that appeared at the Video Music Awards earlier this week.
The development of holograms—or projections that resemble them—and three-dimensional video chat has long been a focus of both small entrepreneurs and tech behemoths. This technology offers great potential for the future of remote work. But thus far, predictions that seamless 3-D video conferencing is imminent have proven unfounded.
What are Hologram or Holographic Meetings And How Do They Work?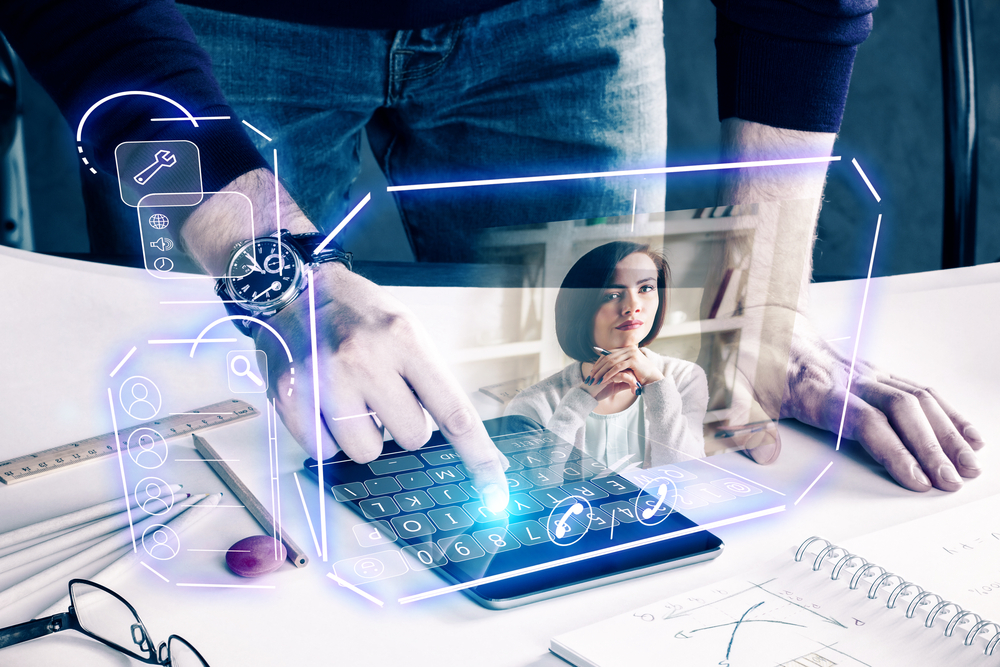 Hologram technology is essentially a three-dimensional projection that can be viewed without any specialized tools, like cameras or glasses. Since the image can be seen from any angle, an object will appear to move and shift realistically as the user moves around the display. Holographic images can be animated sequences that can be viewed by numerous individuals simultaneously from any vantage point, or they can be static images like a picture of a product.
In recent years, there has been a fast advancement in the technology used to capture and project holograms. In the future, it is anticipated that these newest techniques will be even more widely used to present models that are more convincing and interactive.
Holograms are provided by Matsuko, a company co-founded by a former game programmer at Ubisoft. People may stream life-size versions of themselves using their iPhones thanks to technology. Once wearing XR glasses, coworkers may see the callers before them. 
Matsuko is motivated by the idea of utilizing 3D holograms to bring virtual communication and in-person interactions closer together. The CEO of the company believes that the pandemic and lockdowns have demonstrated how much people depend on one another.
Google Video Call Booths 
Google is working toward the future of holograms. The business claims to be extending testing of its Project Starline, which has 3D video call booths where you may speak with holographic replicas of your loved ones or coworkers. After testing the booths in its own offices for the past year, the business now plans to install them in the workplaces of some of its corporate partners, including Salesforce, WeWork, T-Mobile, and Hackensack Meridian Health. 
Before the end of the year, Google plans to start installing prototypes, and the company claims that technology is already sufficiently advanced to make it appear as though the person you're speaking to is in the same room as you, even if they're on the other side of the world.
In its unveiling last week, the business described it as "a magic window, where users may communicate, gesture, and make eye contact with another person, life-size and in three dimensions." 
According to Google, the system incorporates machine learning, computer vision, spatial audio, and light-field display devices. It uses several high-resolution cameras and specialized depth sensors to capture a person's shape and movements with sufficient fidelity to build a 3D depiction of them for a distance discussion.
Are Hologram Meetings The End of Zoom Meetings?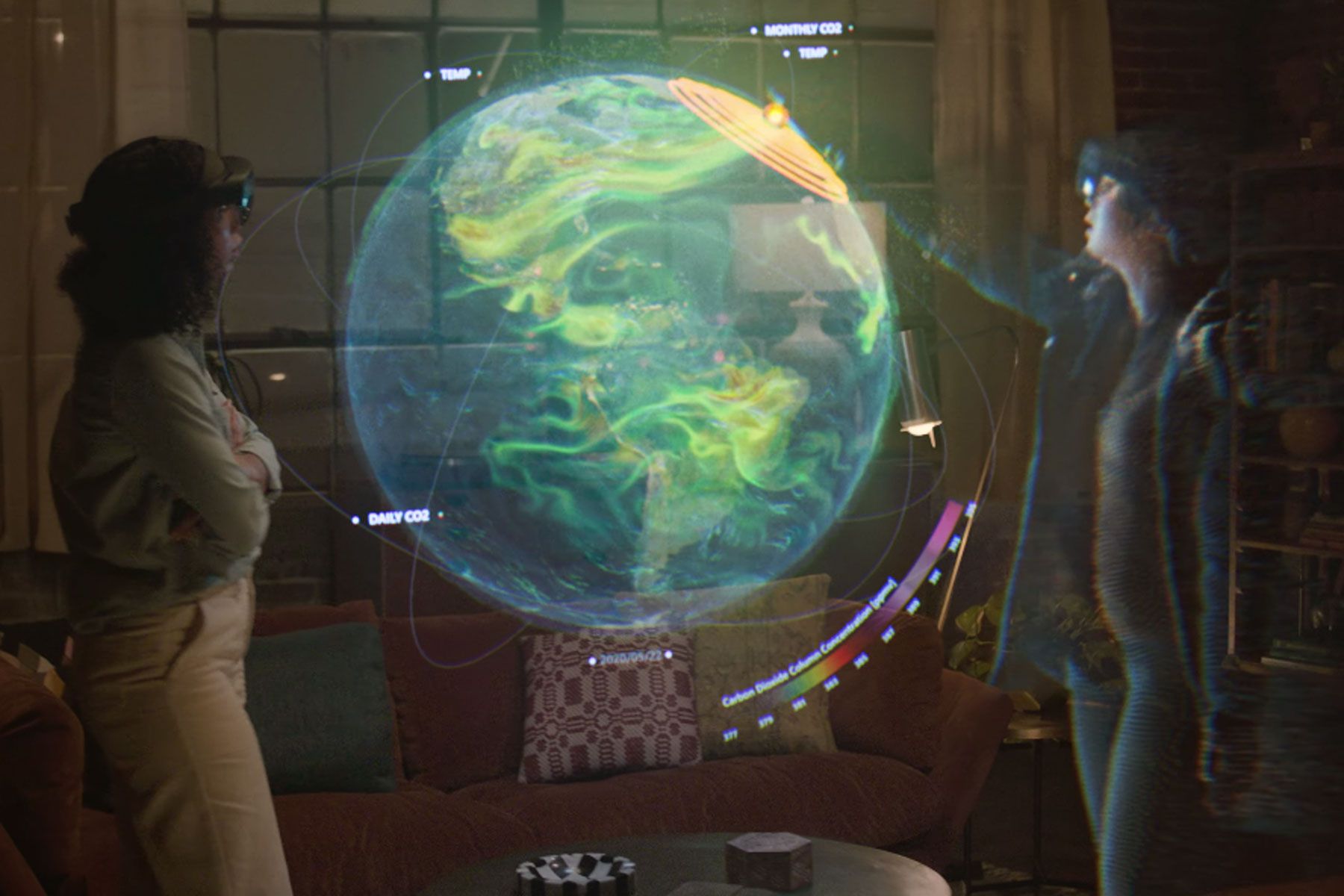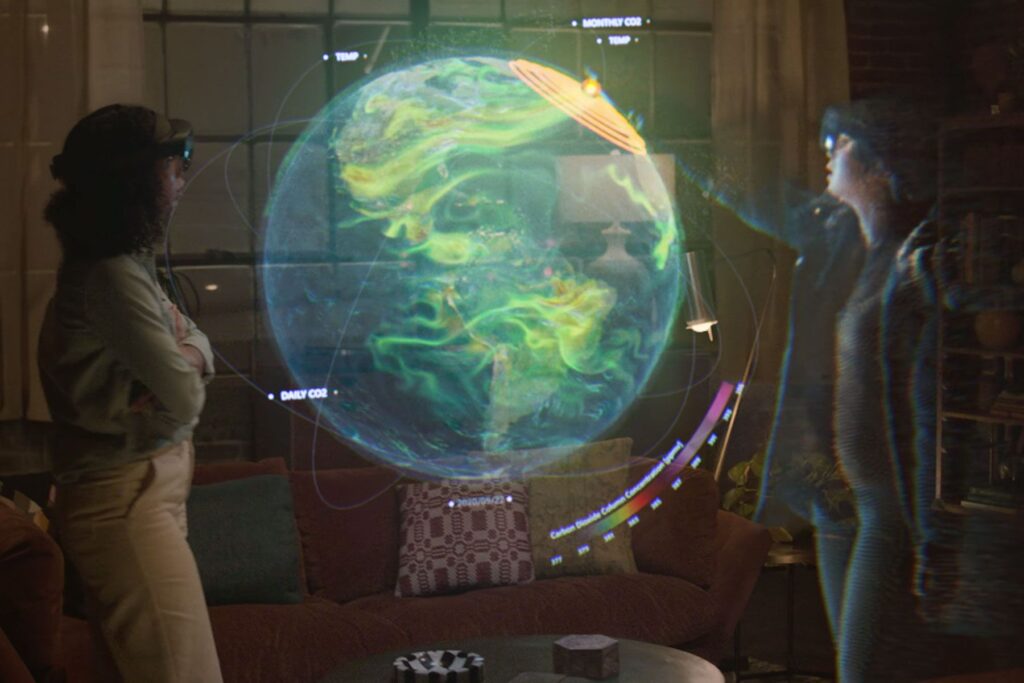 It's not the same as talking to someone face-to-face when you're on a video call and the audio breaks and the picture freezes. Yes, the pandemic's two years feel unending. Zoom fatigue should be added. Bill Gates predicts that in three years, metaverse meetings will take the role of video conversations. But how can these 3D avatars improve on what we now see on screens?
One of the most common side effects of the epidemic, according to researchers and psychologists, is something they refer to as "Zoom fatigue." 
In fact, it has spread to the point where Stanford University Professor Jeremy Bailenson wrote a peer-reviewed paper about it in 2021. He provided various doable alternatives in it, but switching to 3-D displays was the most unexpected. He thinks this would eliminate the majority of the issues
People frequently use virtual meetings and virtual reality platforms to hold distant meetings because they have been available for some time. However, the majority of virtual conferences and platforms rely on screens and cameras to display the image of the remote participant, which leads to a subpar user experience. Everything can alter with holographic panels.
Professionals who aren't permanently working from home will still need to adjust to hybrid workspaces if they return to the office. In the new normal, nothing will ever really be the same. So the easiest way to combat fatigue from the dreaded video conversations is to simulate the experience of sitting next to coworkers.
Reasons of Hologram Replacing Zoom
Well, several reasons are giving solid ground for the fact that zoom meetings will be becoming a big NO soon. Let's find some of the hologram virtual meeting benefits that have made this technology rave about. Experts say Holograms will save us from exhaustion and exertion 
Workers are tired of video meetings and of participating in them after months of staring into the camera and seeing coworkers in Brady Bunch-style boxes. Virtual meetings are, for the most part, a necessary evil at the office, but they also sap our energy, undermine our feeling of community, and, in certain cases, even worsen workplace inequity.
Mark Zuckerberg's Stance on Hologram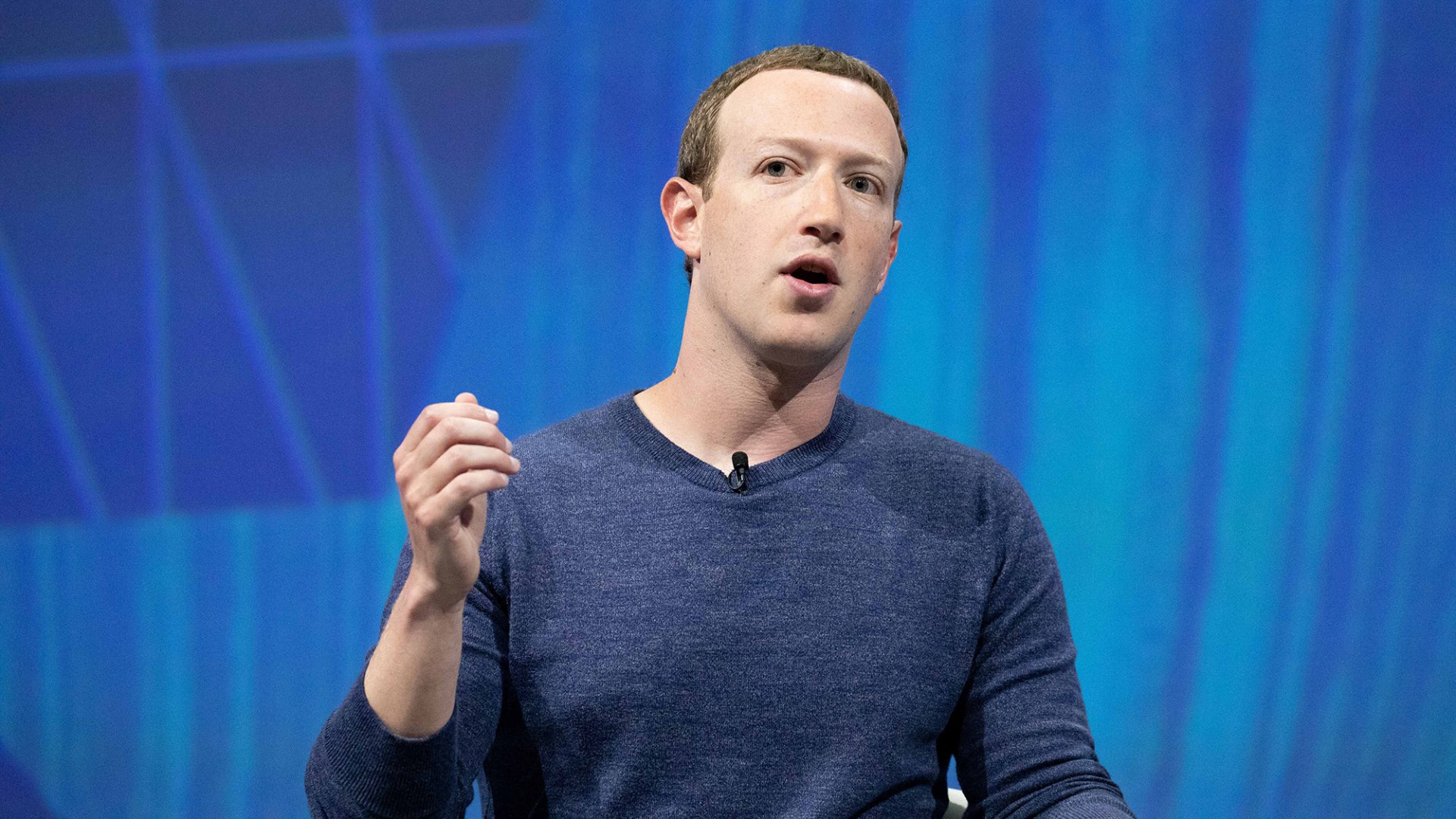 According to Mark Zuckerberg, the CEO of Meta, hologram meetings will be conceivable in the future, as he recently stated twice. In an interview with Ben Thompson of Stratechery, Meta's CEO suggested that holographic meetings would become commonplace in 5 years. 
In the metaverse, Zuckerberg said he wants to create more engaging experiences.  Zuckerberg expects that these encounters will promote interpersonal communication in the workplace. In contrast to simply viewing someone's face on an Apple device, Zuckerberg advocated being able to communicate with them virtually in the form of a hologram. That surpasses the recently released AI Chatbot in quality.  Sound like the Matrix in real life? Well, given recent scientific and technological advancements, he might not be that off.
In the end, Zuckerberg claimed that the foundation of the projects he has been working on for the past few years is human connection.
Benefits of Using Hologram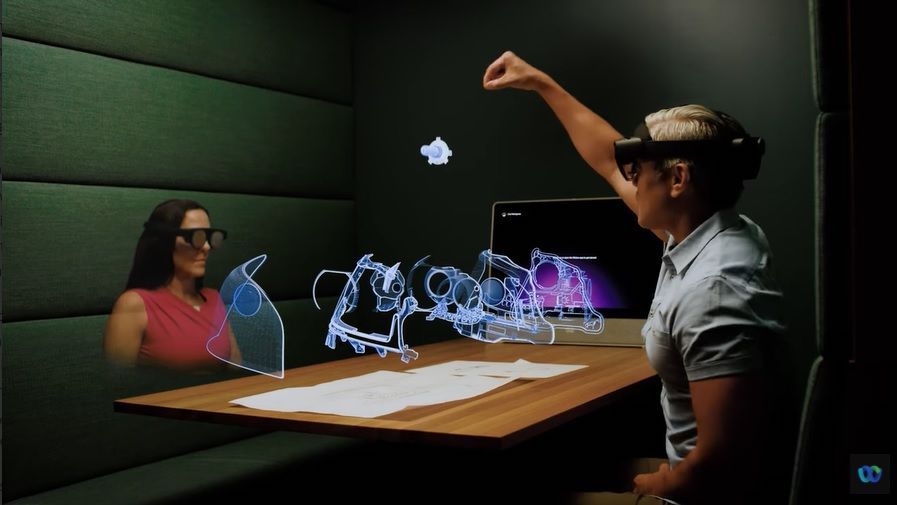 Surpass Geographic Boundaries

 
Gaining access to talent throughout the world will lower travel expenses and prevent scheduling problems. Use holograms to avoid the logistical problems associated with flying in dignitaries, speakers, and CEOs.
Awes inspires and engages audiences so that your message receives the most attention possible and your brand creates a deep, lasting relationship with them.
For product launches, trade exhibitions, and retail displays, holograms can be used to produce captivating pre-recorded and 3D material.
Scalability and Flexibility 
Technology that is not obtrusive. It is simple and available to everyone and anywhere. However, beaming requires little technical equipment. Another prominent feature  is that it is portable.
Two-way Communication with the Audience 
Hologram technology gives you the ability to appear in multiple places at once. In addition to this it gives you the possibility to interact with live holograms in different aspects.
Challenges of Implementing Holograms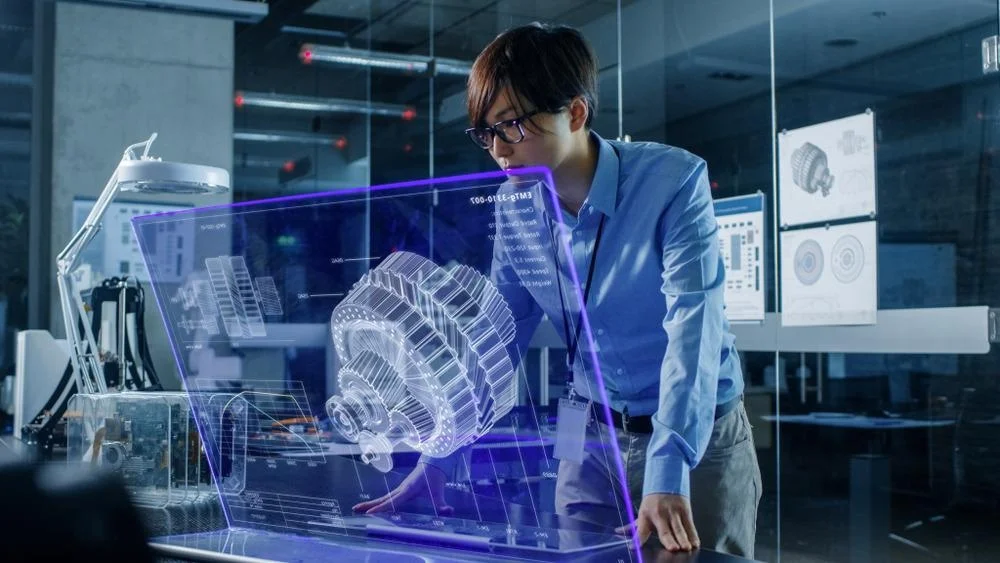 Many challenges need to be addressed when implementing holographic technology. One of the biggest challenges is making sure the holographic images are properly aligned with the user's vision. If the images are not aligned properly and correctly, it can cause eye fatigue and strain.
Holographic images produced using traditional methods of computer-generated holography often have low contrast, feature noise, speckle, and artifacts. It is due to the use of laser light, and ghost and conjugate images.
Another challenge with holograms is dealing with ambient light. It is very sensitive and can be overpowered. This can make them difficult to see in certain environments. Finally, there is an issue with the data storage and bandwidth. Holographic images require a lot of data and can quickly consume bandwidth.
In addition, the efficient operation of holographic displays necessitated the use of many top-tier GPUs, significantly raising the computational requirements. This prohibited it from addressing the latency issues with augmented reality and from enabling real-time holography.