Automotive manufacturers are progressively designing cars with integrated infotainment systems, which combine entertainment and information for a better in-vehicle experience, in response to the growing demand for opulent, secure, and smart vehicles.
Precision engine technology, cutting-edge gearboxes, and advanced power systems were the key areas of automotive innovation during the 20th century, and it was these technologies that let international automakers lead the Industrial Revolution.
For a wonderful driving experience, modern in-vehicle infotainment systems connect to and integrate all smart automotive technology. These technologies include ADAS systems, V2X networking solutions, telematics devices, smartphones, and sensors.'
Let's get a review of what this in-vehicle infotainment system is all about and what role semiconductors play in it. 
What Is An In-vehicle Infotainment System?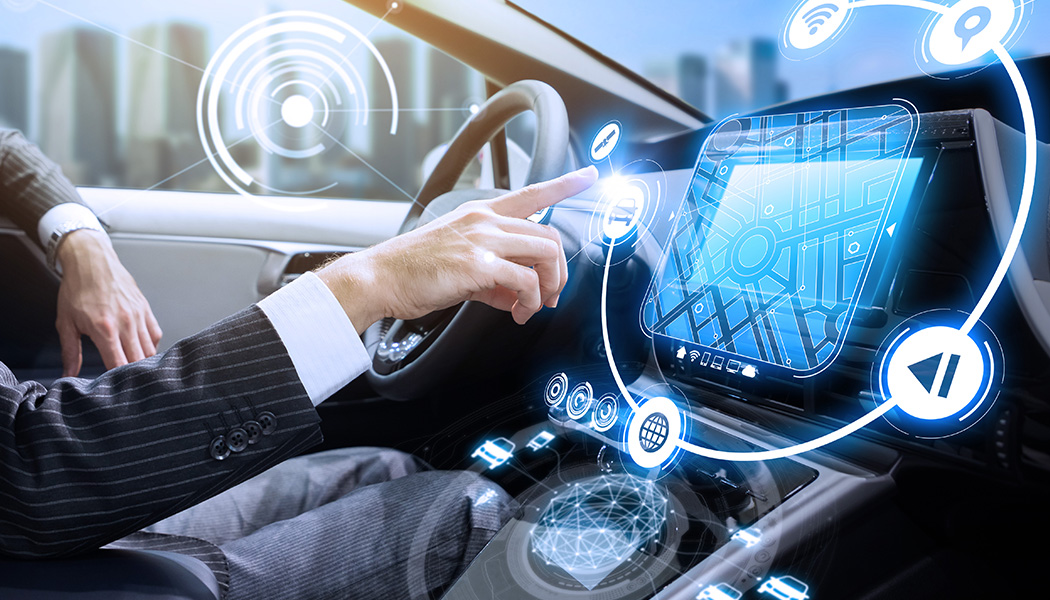 The IVI is a collection of in-vehicle systems that provide information and entertainment to the driver and passengers via audio/video interfaces, touchscreen displays, button panels, voice commands, and other input methods. It's a combination of "information" and "entertainment," and it refers to the slick display (or displays) you'll find in the dashboards of most current cars. 
Along with offering information and entertainment, they are frequently the primary means by which you interact with and operate many of the car's features.
The in-vehicle infotainment market is anticipated to grow at a CAGR of 11.79% to reach USD 30.47 billion by 2022, according to research by MarketsandMarkets. According to research, the rise in vehicle production, technical improvements, telematics requirements, and rising demand for premium automobiles are what are propelling the in-vehicle infotainment market.
How Does an Infotainment System work?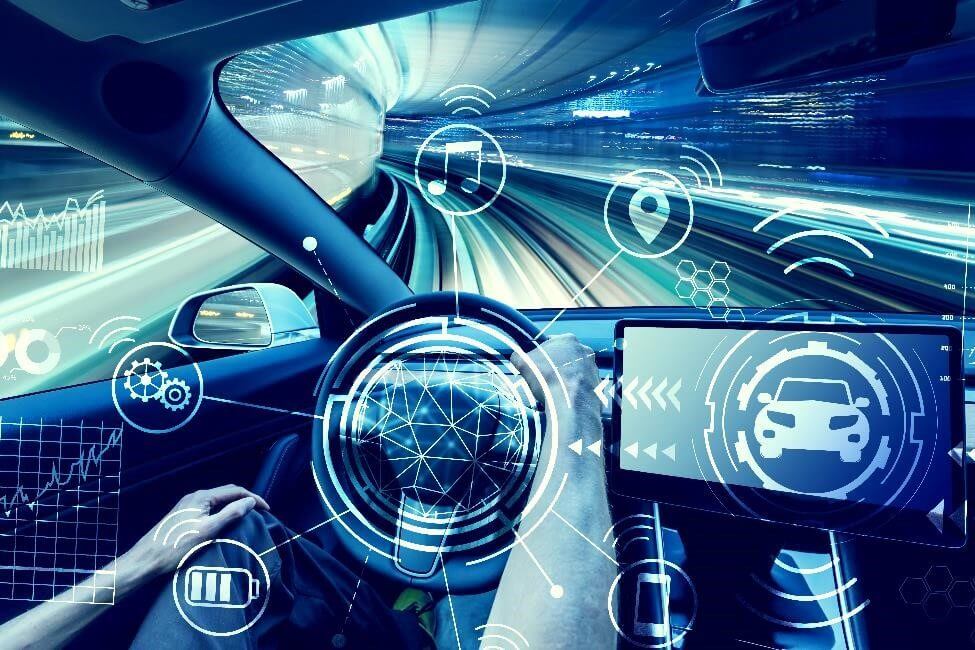 To provide entertainment and information to the driver and passengers, in-vehicle infotainment integrates with numerous different in-vehicle and external systems. All user communications with connected devices are handled by the infotainment system. These gadgets may be a phone wired or wirelessly connected via Bluetooth, a flash drive or SD card inserted, or even GPS satellites.
An in-vehicle infotainment system's primary parts are: 
Integrated Head-Unit: A tablet-like device with a touch screen that is mounted on the dashboard of the car is the in-vehicle infotainment head unit. The head unit serves as the infotainment system's flawlessly integrated control hub thanks to its user-friendly HMI.
Multi-display support for high-end DSPs and GPUs: Modern infotainment systems are driven by potent automotive processors made for cutting-edge IVI systems. These automotive processors may display content on a variety of screens, including the windshield or head-up display, connected smartphones, the head unit, and more, giving drivers and passengers an improved in-vehicle experience. 
Operating Systems: To enable connectivity, convenience features, and downloadable software applications, in-vehicle infotainment systems need operating systems. These systems also need to allow for the integration of new functions into the system. The infotainment market is being led by operating systems like Android, Linux, QNX, and Windows.
Heads-Up Display: A feature of high-end infotainment systems, automotive heads-up displays provide real-time information about the car on a transparent screen built into the windshield. The use of a heads-up display reduces driver attention while assisting him with important information such as speed, navigation maps, electronic digital cluster data (information from the vehicle's OBD port-II), climate, multimedia options, etc.
Proximity sensors: Proximity sensors gesture recognition sensors for sensing ambient light, camera sensors, and many more in-vehicle sensors connect with infotainment systems to give the driver and passengers information about safety.
Digital Instrument Cluster: Modern infotainment systems have replaced the static displays of in-car instrumentation with digital instrument clusters in automotive cockpit designs. The typical analog gauges in the vehicle, such as the speedometer, RPM, odometer, etc., are shown digitally in instrument clusters.
Infotainment Systems and Semiconductor Dynamics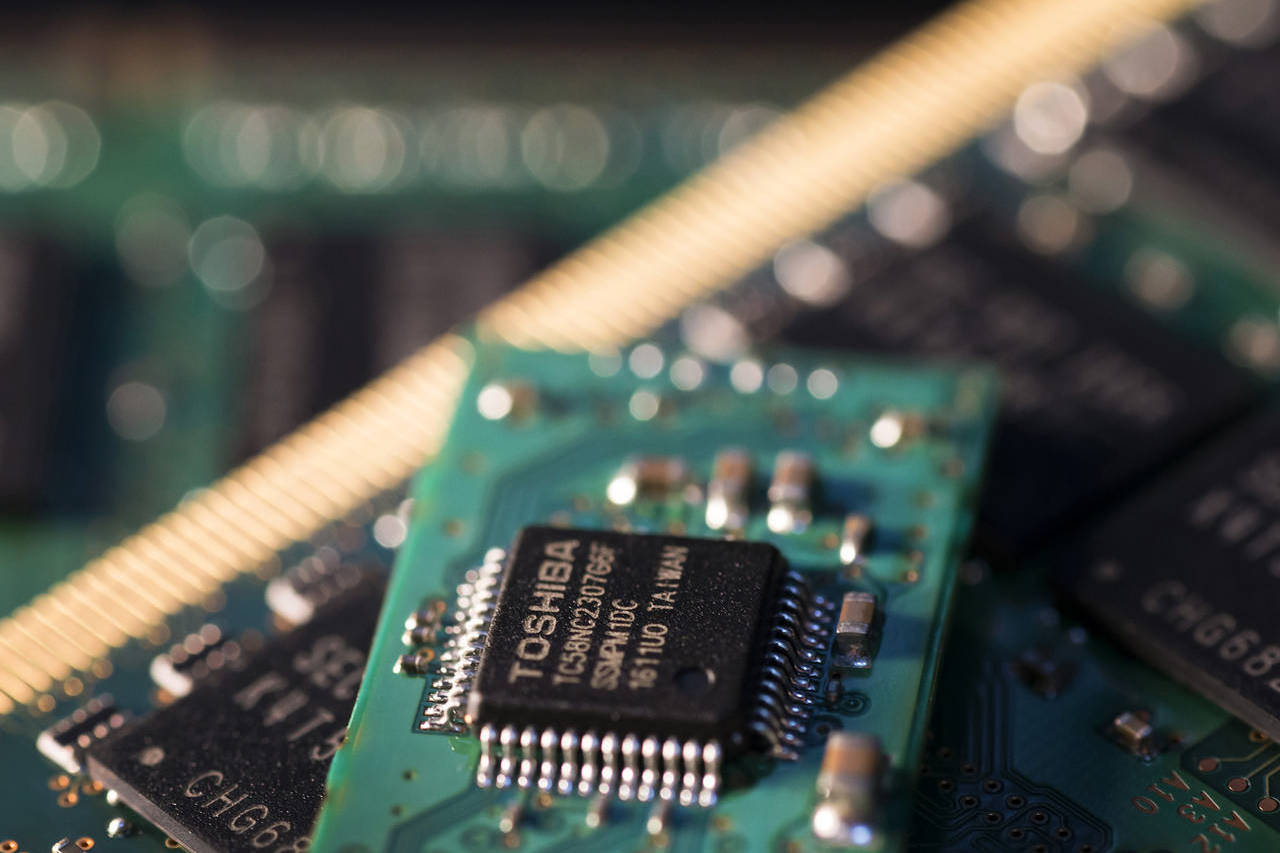 News that the manufacture of automobiles will slow down by a global semiconductor scarcity.  Major automakers were frantically trying to grab their share of semiconductor chips in the background. But despite their best efforts, 670,000 automobiles were stuck in production worldwide in the first quarter of 2021 alone, according to market research.
This turns the users ambiguous that how semiconductors are linked to the auto-vehicles revolution. 
Importance of Semiconductors in Automated Vehicle Support? 
The processing power of an automobile is determined by its automotive semiconductors. Simply defined, they serve as the brain of the car. They control all of electronics, including the digital cockpits, IVI systems, and other things. 
Built-in artificial intelligence (AI) in autonomous vehicles uses a system of cameras and sensors positioned on either side to monitor traffic, distance, and other factors so it may safely drive itself without colliding with other vehicles or objects. This would not be possible without semiconductors, which enable the AI to carry out all essential computations and analyses to provide total driving autonomy.
Shortage of Semiconductor Chips Limiting Automation of Cars 
A semiconductor industry researcher predicts that the chip shortfall affecting the auto sector since early 2020 would likely last through 2023. Strong demand for automotive chips may boost semiconductor equities with substantial sector exposure. 
To better regulate supply and inventory, some Tier-1 subsystem suppliers are hiring their semiconductor designers. they are also doing this to improve the performance of the entire system. They are employing semiconductor professionals to ensure success, but because there is a shortage of personnel, there is an even greater demand for automated semiconductor design tools. 
To save costs, automotive chips production involves utilizing outdated semiconductor manufacturing techniques.  Some high-value features must be implemented in the most cutting-edge semiconductor manufacturing techniques.  They are necessary for performance, design size, and power consumption. These features are also driving the revolution in car electronics. The use of AI to manage this growing design complexity holds out a lot of promise for efficiency and optimization