Have you ever imagined your food delivered via robots? Well, delivery robots is a new thing introduced by Uber Eats partnering with Cartken. This relationship expands on previous ones between Uber Eats and Motional, Serve Robotics, and Nuro, through which the company runs autonomous delivery services in Santa Monica, Los Angeles, and Houston, respectively.
People are so excited to have their door bell rang by delivery robots. But sadly this facility has only yet accessible for the people of Florida and oly only limited retailers will be getting this offer by far. The company says they will be extending their targets by year 2023. 
It means next time if you order your food you might get a delivery robot standing next to your door. As per the reports, Uber Eats has been ranked as one of the most trusted company using robotics for delivery. In contrast to last year, when just 57% of Americans were even aware that autonomous delivery robots existed, a new survey from the software company Circuit finds that 9 out of 10 Americans have made up their minds to trust them.
Uber Eats And Cartken Delivery Robots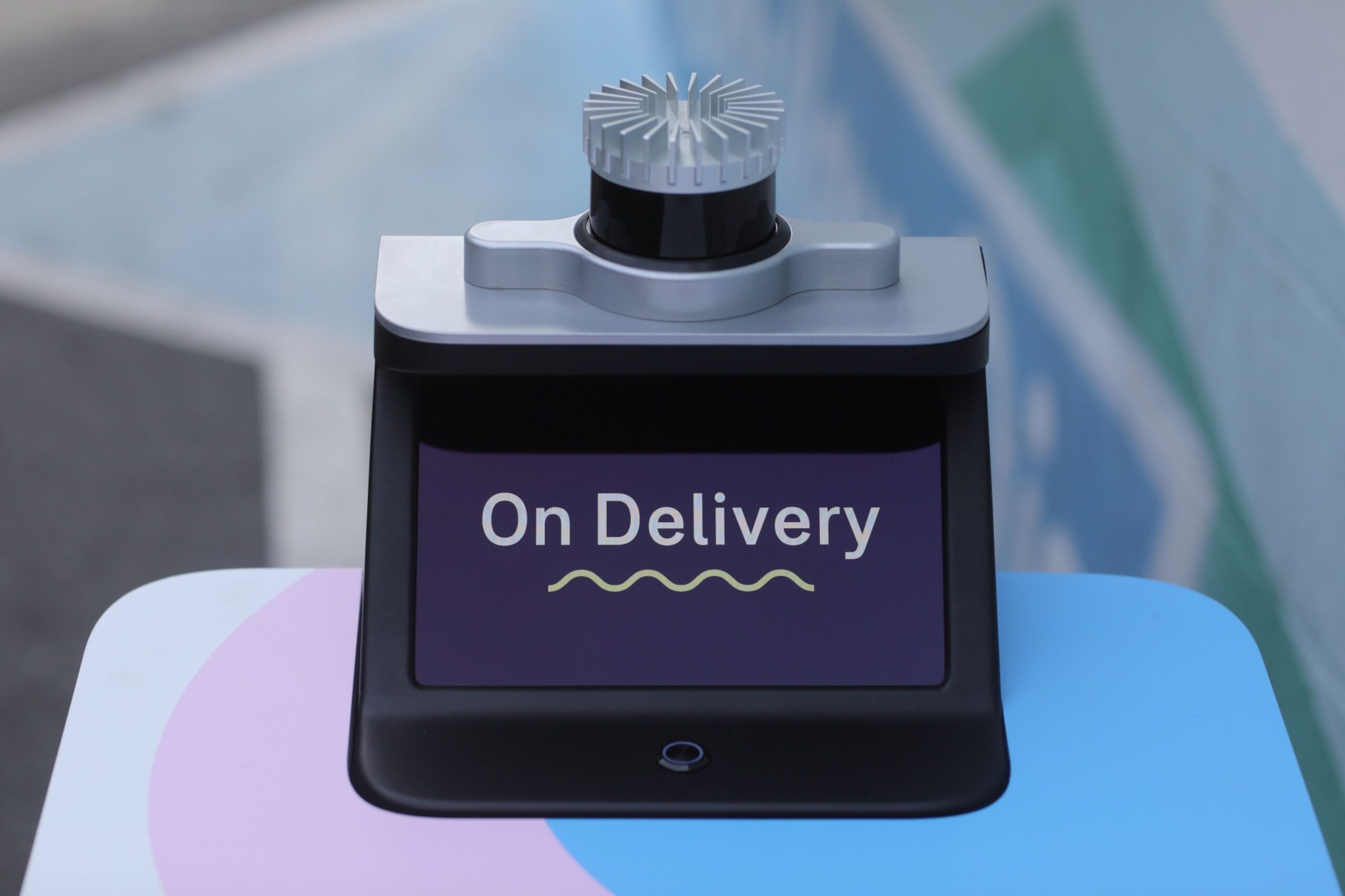 Across the nation, curbside pickup, university meal delivery, and neighborhood food and grocery delivery are all currently handled by Cartken's AI-powered sidewalk delivery robots. The solution provider's first official collaboration outside of college campuses will be with Uber Eats.
"Miami is a thriving Uber Eats market and we are pleased to bring its residents a little more Uber magic through sidewalk robot delivery." Our collaboration with Cartken is another significant step forward in our pursuit of automated and autonomous technologies, and it will benefit Miami's consumers and businesses by improving dependability and accessibility"-Noah Zych, global head of autonomous mobility and delivery at Uber.
Platforms like Uber Eats have been increasingly doing just that, testing out modest businesses in specific cities to see what may take off. According to a news release, Uber Eats collaborates with 870,000 merchants in 11,000 locations across the globe to provide dependable, speedy delivery at the push of a button by utilizing Uber's technology and logistics skills.
The robots are expected to be appealing to both businesses and customers because of their capacity to accelerate delivery times and lower emissions.
Features of AI-Driven Food Delivery Robot 
According to screenshots from the app, clients will receive notifications when their food is on the way and instructions to meet the remotely monitored robot on the sidewalk. An array of cameras and sensors can assist the bots avoid obstacles on their own, while a remote monitoring system enables operators to watch the bots along their journeys and intervene as necessary.
Customers can then use their phones to unlock the vehicle and take their order from a locked compartment. Clients have the option to decline if they would rather have a courier deliver their packages.
For food and grocery robot delivery within neighborhoods and on college campuses, Cartken's Model C delivery bot is best suited. Like the bots from Motional and Serve, it travels on sidewalks and paths by itself and can even work inside.
Cartken's Verdict 
Robotics business Cartken creates robots for sidewalk delivery. Our robots are the safest and most dependable ones on the market right now because to their autonomy. In a B2B engagement, we act as a technology supplier, giving our partners ownership of the consumer connection.
The ex-Google engineers and operators that make up Cartken's team have extensive knowledge of autonomous vehicles, robotics driven by AI, and delivery services. Cartken's robots-as-a-service business model, which allows customers to pay as they go rather than entering into long-term contracts, is what makes it unique. This lowers the initial costs of installing the technology and makes it simpler for businesses to determine whether it will benefit them.
Uber and Nuro Delivery Robots 
Just like Uber Eats and Cartken collaboration on robotic delivery, Nuro has been another venture which is about to run for the nest 10 years. 
A long-awaited agreement between autonomous technology pioneer Nuro and Uber Eats will see the company's newest robot take over food delivery to app customers. Just a few days ago, the two businesses agreed to a 10-year contract, opening the door for a larger rollout of Nuro's driverless delivery robots, which have been used sparingly in a number of cities.
"The relationship between Nuro and Uber will deliver a compelling combination of innovation with the comfort, affordability, and dependability our consumers and merchants have come to expect. Nuro and Uber share a vision for how technology can make everyday living just a little bit easier"- Noah Zych. 
More crucially, Uber Eats won't have to pay a human driver thanks to Nuro's delivery bots, which is something the firm has been working toward as part of its core business for years.
Before launching more broadly in the Bay Area, the alliance will start off gradually with Nuro deploying its delivery bots to Houston and Mountain View, California.
Frequently Asked Questions 
How do food delivery robots work? 
The robot locates your home or another drop-off site using cameras, sensors, and GPS navigation. Delivery may take up to 30 minutes because the robots only move at a speed of 4 miles per hour. These robots can be directed by remote connection or on their own. Since delivery robots are actually designed to operate on public streets where humans are present, having a remote control option is essential for their safety.
Are food delivery robots real? 
Yes, they are. Companies like Uber Eats and Starship are one of the leading brands who have shifted their manual delivery system to robotic delivery. 
How much does a delivery bot costs? 
It is different for each company who makes Autonomous robots. It also depends on the feature each robot offers. Costs range between $1000 and $3000 for AI-delivery drones that can carry packages up to five pounds and travel ten kilometers or less.
Are food delivery robots controlled by men? 
Although they operate on their own, humans are keeping an eye on them and can take over at any time. Each day, thousands of autonomous deliveries are made by the delivery robots all around the world.
What are AI-driven deliver drones?
Drones having AI capabilities can make judgments in real time without human involvement. Drones can now detect items while in the air and analyze and record data on the ground thanks to this technology. High-performance, onboard image processing using a neural network is how computer vision functions.
How to cancel Uber Eats order? 
Open orders on Uber Eats application.

Click the order.

In the top right corner, click "Manage Order."

Click "Cancel order.

Type a reason for your cancellation